Cuc Phuong National Park is located 120km South of Ha Noi. 45km Northwest of Ninh Binh city. It was the first national with a total area of over 22,000 ha.
Cuc Phuong has humid tropical forest ecosystem diversity with 89 species of mammals, 300 species of birds, 120 species of reptiles and amphibians, 60 species of fish and nearly 2000 species of insects. Many of them are classified as rare species for example the clouded leopard, the Asian golden cat, the Asiatic black bear and an endemic species of red-bellied squirrel, Delacour langur (white hipped langur)… There is a thousand years old tree, with the old – home of the ancient Vietnamese in here.
Come to Cuc Phuong guests also visit the research works, the results of the conservation project at Cuc Phuong National Park as: Rescue Center of the primate species, botanical garden…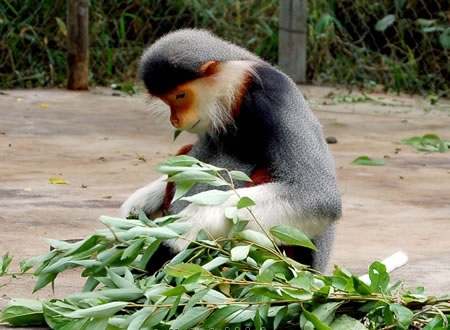 With the many advantages of the natural landscape, the variety of ecosystems, cultural and historical values, Cuc Phuong has become eco-tourism attractive destination in the country and abroad.