Tourists call this site of rare beauty "Ha Long Bay without water", "Ha Long Bay rice fields", etc … While the high rock formations of Halong Bay to stand – above the sea, those of Tam Coc dorminent a landscape of rice fields.
Tam Coc is located 7 km south – west of Ninh Binh commune in Ninh Hai district of Hoa Lu Tam Coc means "three caves" referred to as Ca, Hai, and Ba. The best way to visit is to walk in sampan for 3 hours on the Ngo Dong river. Formerly, this area was covered by the sea has eroded over the centuries the limestone rock formations. This place is also called "Ha Long Bay land".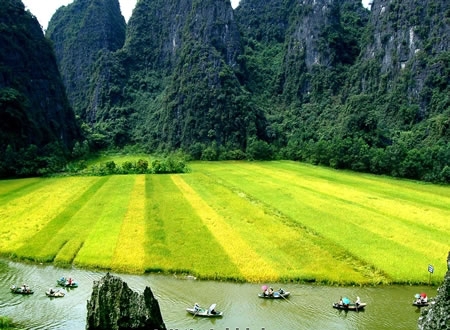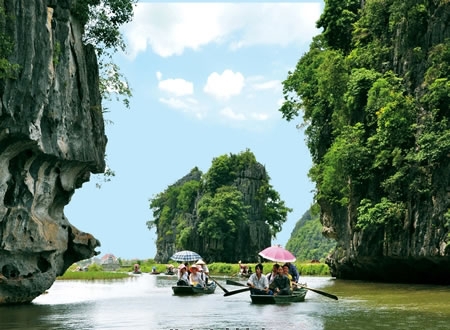 The car park of Dong Gung, visitors should be approximately 50m walk to the dock Dinh Cac. The sampans will take them quietly to the cave Ca, the most beautiful and largest of Ninh Binh with its 127m length. Upon entry appear beautiful stalactites that stimulate the imagination of men. A course after this trip, visitors enter the Hai cave and then the Ba cave. These two caves are shorter and more bases that Ca cave.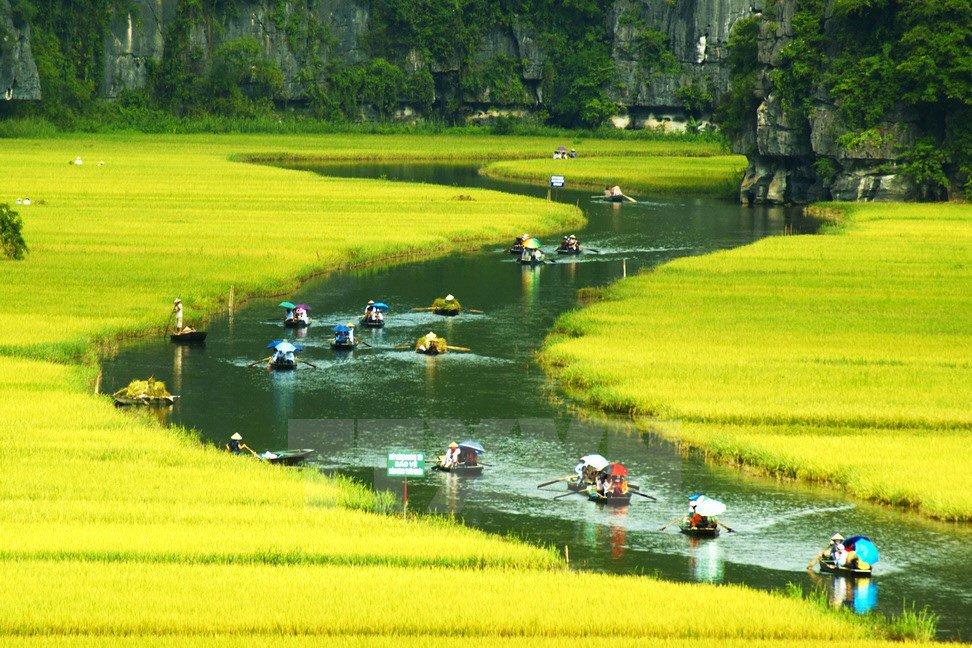 On leaving the caves, visitors will feel calm and pure air of mountain ranges rising above the rice fields.