The complex of Trang An tourism was founded following the Decision of No 728/QD-UBND April 9, 2008 People's Committee of Ninh Binh province. Sprawling over 2,168 acres Northeast of the province, it includes four functional subdivisions that are a central area, a tourist area of ​​caves and caverns, an area of ​​Bai Dinh pagoda and an area of ​​tourist services.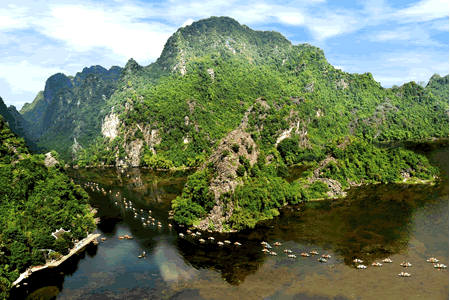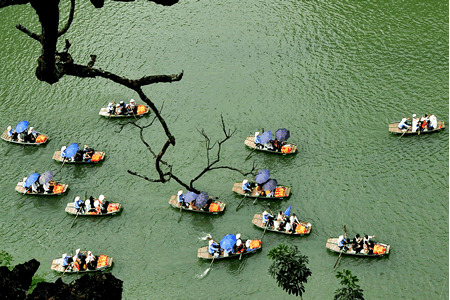 The Trang An eco-tourism site is considered the "Ha Long Bay land". Here, space was so quiet that the only sounds were those of the trains. In the distance, visitors have the opportunity to perceive the white flowers of the reeds in the foothills. While enjoying fresh air and mountain scenery, which takes visitors into a magical world.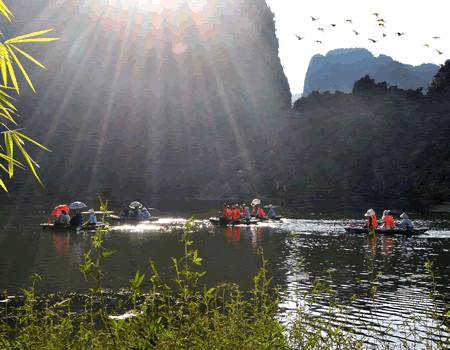 The entire cave is home to 50 of Trang An caves connecting 30 small valleys which follow about 10 kilometers from North to South. This is the perfect destination for who loves nature and discover the magnificent caves of Ninh Binh. Crossing the caves, we find a forest paradise of stalactites and stalagmites which form, stimulating the imagination, gave their name to many of these caves: Ba Giot, Seo, Dia Linh, Nau Ruou, etc.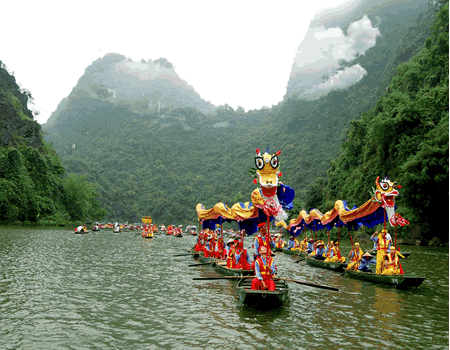 Trang An is a primary forest of great diversity in flora and fauna. According to statistics, Trang An is home to about 577 plant species including 10 species listed in the Red Book of Vietnam. It has rare animals, such as precious primate branch panties, phoenix earth, …
Trang An is known not only as a scenic destination but also as a sacred place for Buddhists. Bai Dinh is a complex of pagodas in Vietnam the largest and one of the most important centers of Buddhism in the country and also the South-East Asia. It includes the ancient Bai Dinh pagoda and Bai Dinh Pagoda where new records are set as 12: the bronze bell of 36 tons, the statue of Buddha of 100 tons ….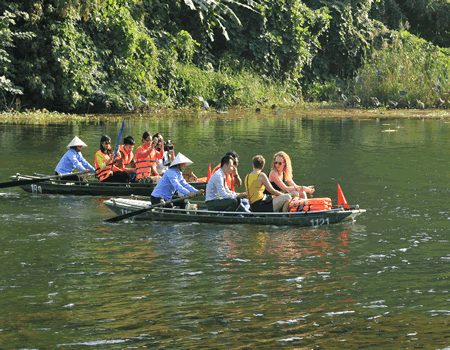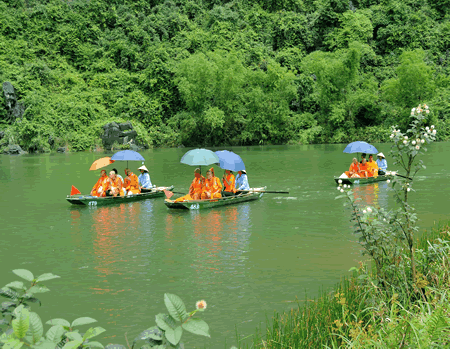 On June 25th, 2014, at the 38th session of the World Heritage Committee in Qatar, the UNESCO named Trang An Landscapes Complex as a world heritage, becoming the first recognized cultural and natural heritage site in Vietnam and Southeast Asia. Thereby affirmed Vietnam's tremendous efforts to protect, preserve the natural and cultural heritage of the country as well as of all humanity.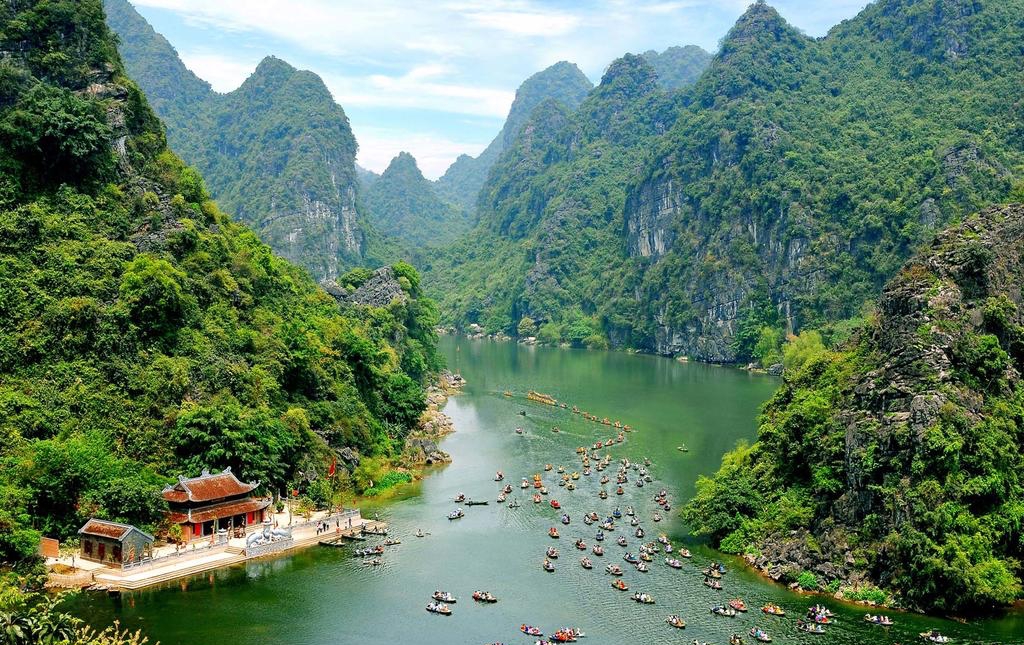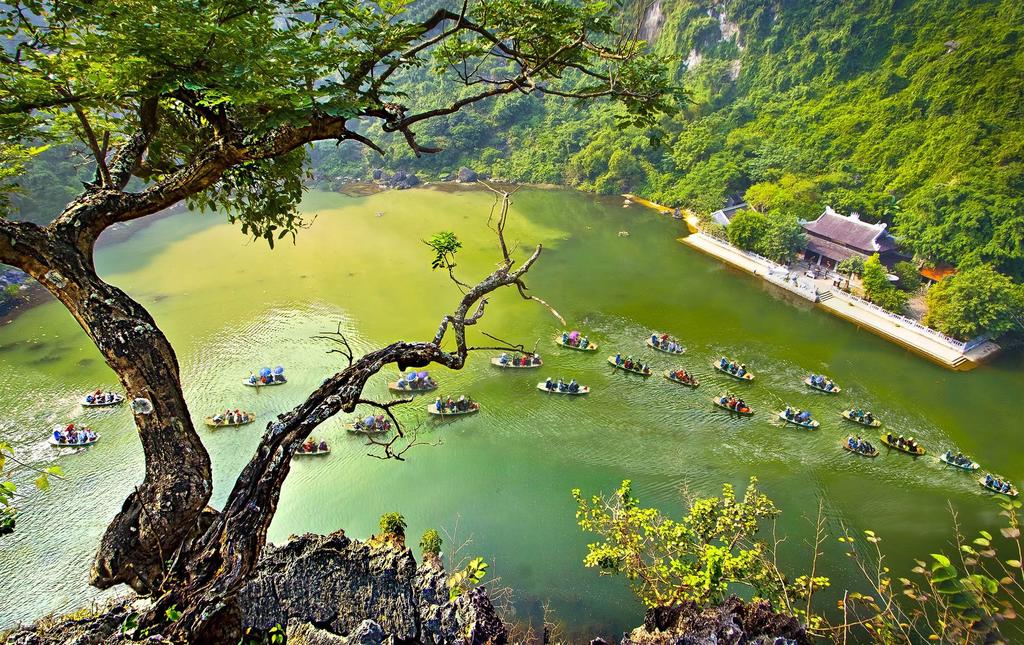 On January 23, 2015 Trang An Landscapes complex has received the UNESCO certificate recognizing as World Cultural and Natural Heritage